Medical Council News - December 2020

Chair's foreword
Ki te kotahi te kākaho, ka whati. Ki te kāpuia, e kore te whati.
For the final MCNZ News of the year, a reflection that by standing together in 2020, we have stood strong in the face of enormous challenges. Not only is this applicable to the global COVID-19 pandemic, but equally so in remembrance of the Christchurch mosque attacks, and the Whakaari eruption. In observing a minute's silence during our Council meeting last week, we not only pay respects to those who have passed, and those who have survived the tragedies, but also to the many first responders and healthcare providers who have tended to the sick and injured. Rātou ki a rātou, tātou ki a tatou. Huri noa ki te Ao mārama.
A lot has happened since our last Medical Council News, with the formation of a new Government, new ministers of health, the End of Life Choice 'yes' vote and more.
New government, new agenda for health
Shortly after his appointment, we briefed the new Minister of Health, Hon Andrew Little, on Council's priorities and areas of our work that may support the Government to deliver their health strategy over the next few years.
The government campaigned on a long-term programme of health system reform, having commissioned the Health and Disability System Review. The Government has signalled a reduction in the number of DHBs, an increased focus on health equity, a Māori Health Authority, an aged care commissioner, and a Public Health Agency that will more closely link the country's 12 public health units. Council can make a significant contribution to many of these areas, shaping the future of medical care to meet the needs of our communities, with our primary focus being on public health and safety.
We will continue to work closely with the Ministry of Health on areas such as achieving health equity, the ongoing COVID-19 response, the training of interns to ensure a better understanding of how care is delivered in the community, and setting standards so that doctors continue to provide excellent care to the people of Aotearoa New Zealand.
The Ministry will also be conducting reviews of all Responsible Authorities over the next couple of years, in accordance with the 2019 revisions to the Health Practitioners Competency Assurance Act. Our Council is reviewing all aspects of our operations to ensure they are meeting the needs of the public and the profession in preparation for our review in mid-2021.
The profession, public & Council
As part of our accountability to the profession and public, we will be prioritising and refreshing how we communicate with you through 2021. This will include an increased digital presence and new media explaining our statements, standards and processes. I am excited by what the team are planning.
Finally, and most importantly – thank you for another year of dedication, service and compassion as a profession. I wish you all some quality down time with friends and whānau in order to recharge and restore, and look forward to 2021 with energy and optimism.
Noho ora mai, nā
Dr Curtis Walker
---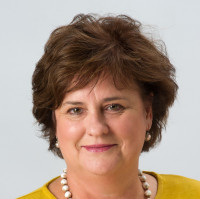 Chief Executive's foreword
Tēnā koutou katoa
We have spent recent weeks engaging with many of our key stakeholders, discussing our strategic direction and emerging environmental issues. We value our engagement with the profession. Your input, and that of our colleagues and stakeholders, informed the strategic planning meeting Council held in November. At that meeting we also considered our strategic priorities for the coming years. We took into account a number of environmental factors, including potential reforms to the health sector, changes brought about through COVID-19 to how the profession works and how we work as a regulator, and what all of this could mean for Council's role and our responsibilities in protecting the health and safety of the public.
This conversation will continue into 2021 and we look forward to sharing our strategic plan with you next year.
Christmas break
The Council office will be closed from 24 December until 10 January. This will support our team to return in the New Year refreshed and well rested.
It has been not only a busy year for the doctors, but also one of huge change and challenge. The commitment of the medical profession and well as all others in the health sector has contributed to our safety and wellbeing.
Many of you will be working through the Christmas break, but I hope you manage at least some time of relaxation with whānau and friends. The team at Council office send you our very best wishes for the festive season and our thanks for all you have done to keep us all safe in Aotearoa New Zealand.
Ngā mihi
Joan Simeon
Chief Executive
Medical Council of New Zealand
---

Election nominations open
Nominations for the Te Kaunihera Rata o Aotearoa Medical Council elections are open! We are looking for four medical members to join, and work with, our Board to assure public safety and good medical practice.
If you're passionate about delivering a high standard of medical care and protecting the health and safety of all New Zealanders, visit electionz.com to find out how to nominate or be nominated as a candidate, and the important dates. We will communicate more on the election early next year.
---
Recertification programmes to re-start on 1 March 2021
In March 2020, as part of our overall regulatory response to COVID-19, Council temporarily waived recertification requirements. Our decision recognised that the COVID-19 response was creating challenges for doctors to continue with their CPD activities.
Many doctors have continued with their recertification programmes throughout this time and we note that many CPD activities have since resumed. We recognise the significant work undertaken by the colleges, who are now offering different formats and virtual development opportunities. We thank the colleges for their responsiveness and agility.
The recertification waiver ends on 28 February 2021. Therefore, from 1 March 2021 all doctors holding a practising certificate and registered in a general or vocational scope or practice will need to be enrolled and participating in a relevant recertification programme and resume meeting requirements. Please contact your recertification programme provider (medical college or Bpac) to ensure you are on track to meeting your recertification requirements.
---

Health Practitioners Disciplinary Tribunal decision on racist behaviour
Council supports the New Zealand Health Practitioners Disciplinary Tribunal's recent decision to suspend a New Plymouth-based nurse from practising, after posting offensive and derogatory comments about Māori nurses on social media.
As advocates of cultural safety and health equity in Aotearoa New Zealand, and standing alongside the Nursing Council, we believe there is no place for racism in the health workforce. Like nurses, doctors are expected to set an example and act professionally, treating their colleagues, patients and members of the public with respect.
This landmark decision sends a powerful signal to doctors, nurses, and all health workers in positions of trust, that racism will not be tolerated in our health system.
---
End of Life Choice Act implementation
At the recent 2020 election, New Zealanders voted to bring the End of Life Choice Act 2019  into force.
The Act gives people who experience unbearable suffering from a terminal illness the option of legally asking for medical assistance to end their lives. The Act outlines the legal framework for assisted dying, and includes controls to ensure anyone who seeks assistance to end their life is making an informed decision of their own accord.
The Ministry of Health is developing a work programme to implement the Act, including developing policy and preparing guidance for health providers. Doctors will not be required to help a person with assisted dying if they have an objection based on their personal beliefs. 
Assisted dying remains illegal until the Act comes into force on 7 November 2021. Council will use this time to ensure that any guidance and standards around the End of Lice Choice Act are in place and clearly communicated to the medical profession.
---
Recognition of outstanding leadership
Dr Ashley Bloomfield
We would like to recognise and congratulate Dr Bloomfield for being awarded the New Zealand Medical Association's highest honour this year. The Director-General of Health was awarded the NZMA's Chair's Award in recognition of his measured, methodical and motivational manner of leadership, and his outstanding contribution to the health of New Zealand. Read more on the NZMA's website.
Dr Diana Kopua
Congratulations to Dr Diana Kopua (Ngati Porou), this year's recipient of the Te Ohu Rata o Aotearoa (Te ORA) Maarire Goodall award. Dr Kopua's work to develop Mahi a Atua, a Māori approach to well-being draws on the stories, narratives and healing practices of te ao Māori, has delivered significant health benefits for whānau in the Turanganui A Kiwa region. Awarded each year by Te ORA, this award recognises and celebrates the achievements of Māori health professionals. Read more about this award on Te ORA's website .
---
Changes to the Arms Act – a message from the New Zealand Police
Changes to the Arms Act come into force on 24 December 2020 which has implications for doctors, nurses, and psychiatrists to name a few. These changes require:
firearms licence applicants to provide their doctor's name and details to Police;
Police to notify the doctor when a licence has been issued to their patient; and
doctors to consider notifying Police where they have concerns regarding the medical fitness of a patient they have reason to believe is a firearms licence holder.
The Police will be sending out information to doctors on 24 December 2020. More information is available on the Police website in the meantime.