Our people
We have approximately 70 staff, including our Chief Executive and senior managers whose activities are overseen by a Council of 11 people who are a mix of doctors and lay people.
Our Chair is Dr Curtis Walker and the Deputy Chair is Ms Susan Hughes. Joan Simeon is our Chief Executive Officer.
Our Chair - Dr Curtis Walker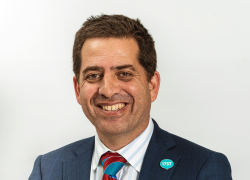 MB ChB 2007 Auckland, FRACP 2015
Dr Walker was elected to Council in 2015. He was elected Chair in February 2019.
Ko Whakatōhea rāua ko Ngāti Porou ngā iwi.
Formerly a veterinarian, Dr Walker retrained in human medicine and qualified from Auckland in 2007. He started work as a House Officer at Waikato hospital and commenced internal medicine training there before moving to Palmerston North and Wellington to complete his Fellowship in nephrology (Fellow of the Royal Australasian College of Physicians) in 2015.
During his time as a resident doctor, he was President of the New Zealand Resident Doctors Association (NZRDA) for 5 years, and currently serves on the board of the Māori Medical Practitioners Association (Te ORA). These roles reflect the strong commitment that Dr Walker has to improving health outcomes for Māori and to supporting doctors during the long and challenging years spent in specialist training.
He commenced work as a renal and general physician in 2015 at MidCentral DHB and loves living in Palmerston North with his wife and two young children.
Our Deputy Chair - Ms Susan Hughes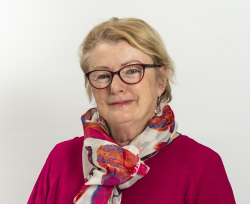 B.A., LL.B, G.Dip. Bus Studs, M.Mgt, QC
Ms Hughes was a partner in the New Plymouth law firm of Govett Quilliam for 18 years, leaving in 2006 to commence practice at the independent Bar. She was appointed Queen's Counsel in 2007 and continues her practice in New Plymouth.
Her practice is a broad based litigation practice spanning diverse jurisdictions of the Courts.
Ms Hughes has held a number of Government appointments over the years most recently she was a Director of CAA and AVSEC from 2004 to 2011.
Ms Hughes has now practised law for in excess of 30 years, such practice has honed her interest in matters of process and the effective resolution of disputes.
Ms Hughes is Deputy Chair of Council and Chair of the Council's Audit Committee.
Our Council members
Richard Aston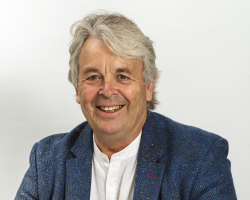 Richard was appointed as lay member on the Council in October 2019. His governance experience covers a wide range of boards, trusts and government panels, including lay member Osteopathic Council, former chair of Consumer NZ [2014-19], former CEO of social service agency Big Buddy [2003-2017] and Ministry of Social Development Benefit Review tribunal member. His eclectic background has been predominately in social services but has spanned psychology, non-profits, management, corporate IT & Digital.
Aside from board work he and his wife, Ruth Kerr, run a non-profit advisory business and have co-authored a book on parenting boys (Our Boys – Raising strong, happy sons from boyhood to manhood). He is particularly interested in men's health and well-being, having facilitated a range of discussions/groups around this area. Outside of work, he loves being the father of four adult children. He also has four grandchildren with whom he gets to make up stories, tell tall tales and indulge in imaginative play.
As a lay member, outside of the medical profession, he will offer a different perspective – borne out of a diverse background. He brings a strong sense of fairness, kindness and natural justice to the role.
Dr Stephen Child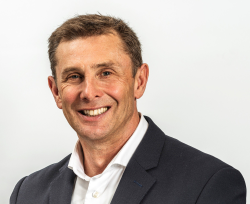 MD 1986 Ottawa, FRCP(C) 1991, FRACP 1995
Dr Stephen Child is a Canadian-trained General Physician with an interest in Respiratory Medicine working in NZ since 1987. He is a consultant with the Department of General Medicine at Auckland DHB and continues a weekly private practice.
Stephen's previous roles have included: Chair of the New Zealand Medical Association, DHB National Workforce Strategy Group member, the Minister of Health's Medical Training Board member, Northern Clinical Training Network Board member, and Health Workforce New Zealand Clinical Advisor. Currently, he works part time as Chief Medical Officer for the Southern Cross Health Society and sits on the Clinical Governance group for Homecare Medical Ltd.
A recipient of the NZMA 2018 Fellowship award, Stephen continues to make an impact in the health sector. He is particularly committed to professionalism in Medicine throughout his clinical, teaching and advocacy roles.
Dr Child is a member of Council's Audit and Risk Committee.
Dr Kenneth (Ken) Clark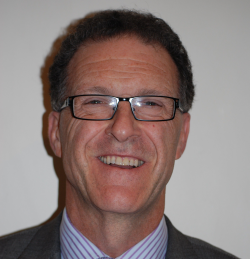 MB ChB 1981 Otago, FRANZCOG 1989, FRACMA 2012
Dr Clark was appointed to Council in August 2020.
Dr Clark is vocationally registered in both Obstetrics and Gynaecology and Medical Administration. He is a practicing gynaecologist in Palmerston North and is also currently working as the Acting Medical Director of PHARMAC. Dr Clark is a past president of the Royal Australian and New Zealand College of Obstetricians and Gynaecologists.
Dr Clark was Chief Medical Officer (CMO) of MidCentral DHB for 17 years and he chaired the national DHB CMO group for nine years until leaving his CMO role in 2019. He has been involved in many Council initiatives over recent years to improve prevocational medical education and for the last year has been serving on the Council's Education Committee.
Dr Charles Hornabrook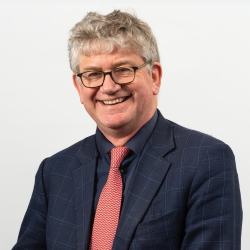 MBChB Otago 1985, FRANZCP 1999
Dr Hornabrook was appointed to the Council in November 2019.
He graduated from Otago University in 1985, and completed his medical training in Wellington. He did majority of his training in psychiatry in Wellington and completed this whilst working in Newcastle, NSW becoming a Fellow of the Royal Australian and NZ College of Psychiatry (FRANZCP) in 1999. Dr Hornabrook returned to Wellington to a post in Consultation – Liaison Psychiatry after working as a consultant psychiatrist in an evolving neuropsychiatry service and then as clinical director in the Hunter Valley Mental Health service.
Dr Hornabrook has held a number of roles during his career, including Director of Psychiatry Registrar Training for the greater Wellington region, Deputy Director of Mental Health, and as a psychiatrist in the regional pain service. He has also operated in private practice for over a decade. Currently he works predominantly in Consultation–Liaison Psychiatry within the Wellington Regional Hospital and continues to have a part time private practice.
Dr Hornabrook has always been interested in neuropsychiatry, professionalism, ethics and collaboration between specialist services when dealing with complex patient problems.
Dr Hornabrook's interests outside of work include entomology (beetles), family and travel.
Dr Hornabrook has been a psychiatrist member of the panel of the Health Committee panel over the last year.
Dr T. Lu'isa Fonua-Faeamani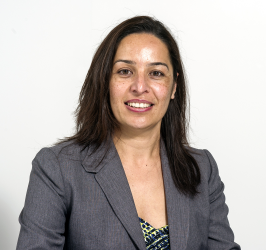 MBChB 1998 Otago, FRNZCGP 2007
Dr Fonua-Faeamani was appointed to Council in July 2015.
Dr Fonua-Faeamani graduated from Otago Medical School in 1998. She returned to Tonga for 3 years to work at Vaiola Hospital and was posted to the outer island of 'Eua as the only doctor for 8 months before returning to New Zealand for advanced training.
Dr Fonua-Faeamani is currently working as a GP at the Fono. The Fono provides affordable healthcare services including medical, dental, pharmacy, health awareness and community support services and delivers a combination of these services across four Auckland locations. Dr Fonua-Faeamani has worked with Pacific health providers in Central and West Auckland as a GP providing care for this high-needs population.
Dr Fonua-Faeamani is particularly interested in Pacific health and the development of Pacific GPs and the Pacific primary health workforce.
Dr Fonua-Faeamani is a member of Council's Health Committee.
Kath Fox
MBA, MA, BA, DHA, Dip Tchg
Kath was appointed as a layperson to Council in October 2018. Kath is a member of Council's Health Committee and the laymember on Council's Advisory Group.
Kath has had significant involvement in health and disability sector leadership and management, and has held many governance roles across the sector. In a career spanning health, education and the wider social service sector, she has held leadership roles in diverse areas including strategy, organisational development and transformation, workforce development, post entry clinical training, aged care, special education, Maori development, mental health and disability support, health service management, accreditation, policy, commissioning, and research.
Kath brings wide ranging governance, strategic and leadership experience, and a career long commitment to working with organisations that promote excellence, evidence based practice, and thereby support individual and community health and wellbeing. Her current governance roles include directorships with Mercy Hospital Dunedin Ltd, Brackenridge Services, and the Health Research Council of New Zealand.
Dr Ainsley Goodman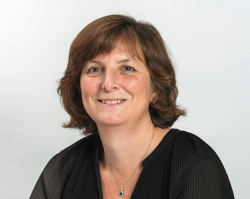 MB ChB 1994 Otago, FRNZCUC 2006, FRNZCGP 2017
Dr Goodman was elected to Council in 2018.
She graduated MBChB from the University of Otago in 1994 and completed fellowships in Urgent Care in 2006 and General Practice in 2017.
Her career experience has been diverse, working in both primary and secondary care, in the military as a civilian doctor, and in New Zealand, Ireland and Australia.
Dr Goodman was elected to the Executive Committee of the Royal New Zealand College of Urgent Care from 2015 to 2018, serving on their Board of Censors and Education Committees.
She was a member of Council's Professional Conduct Committee from 2015 to 2018 until elected to Council.
Dr Goodman currently works as a locum in both Emergency Medicine and General Practice in Auckland.
Dr Goodman is a member of Council's Education Committee.
She is Council's representative on the Australian Medical Council's Progress Reports Subcommittee.
Dr Pamela Hale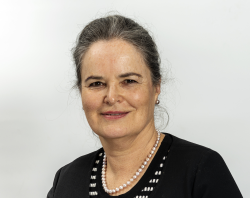 MBChB Otago 1982, FRACP 1991
Dr Hale was appointed to the Council in July 2015.
She graduated from Otago University in 1982 and completed medical training in various hospitals around New Zealand including Christchurch, Tauranga, Hamilton and Dunedin, and a brief stint in the United Kingdom while travelling, becoming a Fellow of the Royal Australasian College of Physicians (FRACP) in 1991.
For many years, Dr Hale worked part-time while busy with her family.
Dr Hale has been a specialist physician in Nelson for 23 years developing the diabetes and endocrinology service, and has had various other roles including being an intern supervisor. She is currently Head of the Department of Medicine and Clinical Senior Lecturer for The University of Otago with respect to the Nelson trainee interns in medicine.
Dr Hale has always been interested in professionalism and ethical behaviour and has led annual tutorials on this with the junior doctors.
Her interests include acute general medicine and the holistic management of Type 1 diabetes, and outside of work, her family.
Dr Hale is Chair of Council's Health Committee.
Dr Rachelle Love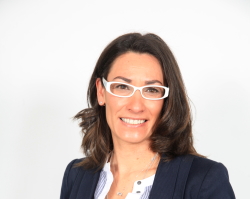 MB ChB 2002 Auckland, FRACS 2017
Dr Rachelle Love is of Ngāpuhi and Te Arawa descent. Dr Love was appointed to Council in August 2020.
An otolaryngology, head and neck surgeon in Ōtautahi Christchurch, Dr Love is a member of the Royal Australasian College of Surgeons (RACS) Māori Health Advisory Group. Dr Love is also an elected member of the National Board of RACS, is on the Specialist Council for the New Zealand Medical Association, the executive of the NZ branch of the Australasian Sleep Association, the Urutā National Māori Pandemic Group, and is a Trustee of the Hearing Research Foundation. She is a cultural advisor to the ORL Training Board.
Dr Love's research interests are in Māori health, particularly cultural competency and cultural safety in surgical education, and in sleep surgery, where she is part of a multinational research group.
Giselle McLachlan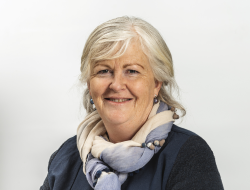 LLB, CFInstD
Giselle is an experienced company director, chair, CEO, and was a lawyer for over 30 years.
Her roles have been varied, from the agricultural sector through to being a partner in a law firm, and General Counsel for New Zealand's largest insurance company. She has held many board roles, notably serving as a director for four years on the Earthquake Commission, including its audit committee, and the H&J Smith group in the South Island. Amongst other chair roles, Giselle chaired the Audit Committee for the Institute of Financial Advisers and a recently merged GP practice, Health Central Ltd. She is a Chartered Fellow of the Institute of Directors.
Her interests outside her professional roles include her family, growing & preparing healthy food and exploring her home region of Central Otago.
Kim Ngārimu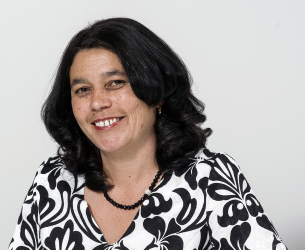 BBS
Ms Ngārimu held the position of Deputy Secretary Policy with Te Puni Kōkiri from March 2007 until December 2013.
Ms Ngārimu has also held positions as Acting Chief Executive, Ministry of Women's Affairs and as the Acting Director for the Waitangi Tribunal.
Following the completion of her university studies, Ms Ngārimu worked for Te Rūnanga o Ngāti Porou, gaining a solid grounding in Māori community dynamics and aspirations. Following this, she first joined Te Puni Kōkiri in 1992, and until 1999 working in various senior management, policy management and regional roles. She left Te Puni Kōkiri in 1999 to take up a Sector Manager role at the Office of the Controller and Auditor General.
In the seven years before re-joining Te Puni Kōkiri, Ms Ngārimu continued to build her experience in policy, strategic management, business and governance, through her co-directorship of her management and public policy consulting company.

Ms Ngārimu is a member of Council's Audit, Education and Health Committees.

Ms Ngārimu tribal affiliation is Te Aitanga ā Mate, Ngāti Porou.
Our Chief Executive - Ms Joan Simeon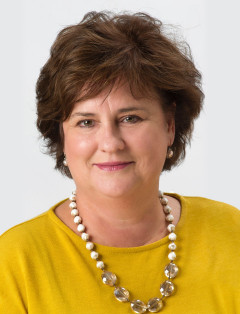 Joan was appointed Chief Executive in December 2017, having spent the past 14 years in various senior operational and strategic roles at Council.
Her most recent position was Strategic Programme Manager, responsible for developing and implementing the Council's strategic directions and plans.
Significant projects Joan has undertaken during this time include managing the review of prevocational medical training in 2011, which has since led the implementation of changes focused on improving the quality of education and training for interns. This work included developing the New Zealand Curriculum Framework, creating an electronic portfolio to record an intern's learning and provide guidance for addressing their development needs, and training for clinical supervisors.
More recently, Joan's work has been focused on promoting the competence of, and collegial support for, vocationally registered doctors. This includes strengthening recertification programmes to ensure that doctors maintain and continue to improve their standard of medical practice. She has also been leading a project to develop a cultural competence framework in an effort to improve cultural safety for patients.
Joan has previously held the role of Council's Registration Manager, where she managed the development of policy following the implementation of the Health Practitioners Competence Assurance Act (2003), the legislation under which all health regulatory authorities in New Zealand function.
In 2017, Joan was keynote speaker at the Australia and New Zealand Prevocational Medical Education Forum in Brisbane and also presented at the International Association of Medical Regulatory Authorities (IAMRA).
Joan has recently completed a Masters in Public Management through Victoria University of Wellington, focusing her study on the health sector. Joan also has a post-graduate qualification in Business Studies from Massey University.
You can follow Joan on LinkedIn: https://www.linkedin.com/in/joan-simeon-b026214a/
Our Registrar - Mr David Dunbar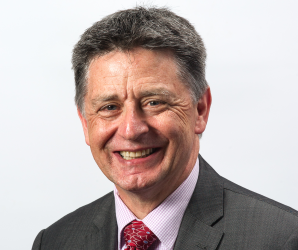 LLB, B.Com
David Dunbar is the Council's Registrar and a qualified lawyer. In June 2016 he was elected as Wellington Branch President of the New Zealand Law Society
Before joining the Medical Council, David was the Registrar at the Dental Council of New Zealand. David was heavily involved with the development and implementation of the Health Practitioners Competence Assurance Act 2003 in his role as a senior analyst with the Ministry of Health. Prior to this, David was an Adviser on Regulatory Services with the Business Improvement Group at Wellington City Council and before that worked for 12 years as Senior Parliamentary Officer with activities including legislative drafting.
David is the author of "Health Practitioners (Reissue 1)": A title in the Laws of New Zealand series (LexisNexis